Wychbro Coppersmiths specialise in the installation and maintenance of copper, zinc and aluminium roofing and cladding. Owned and run by the Wycherley brothers, Raymond and Olan from Ring, Co. Cork. They formed the company in 2007 on their return to Ireland, having spent the previous 15 years based in Germany learning their trade. During this time, they worked on various projects in Poland, Czech Republic, Switzerland and France, honing and refining their skills and building up their qualifications.
When they arrived back in Ireland they noticed a lack of skilled metal roof workers here, so decided that they would form their own company. Starting off in their own small garage, they have gone from strength to strength over the years and have recently moved to a new 200sqm custom built premises in The Pike, Clonakilty. They now employ 4 local people whom they have trained over the past few years to become a reliable, dependable team of skilled craftsmen.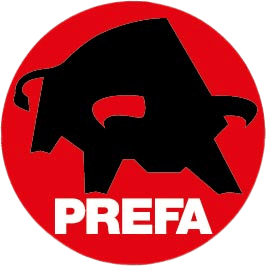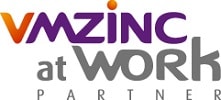 This is a VMZINC based partnership which provides contractors with manual and technical training when working with both Zinc and Copper. VMZINC give extended guarantees to any of their products installed by VMZINC At Work members.
VMZINC at Work contractors follow VMZINC recommendations as well as having a proven track record of successfully installed projects. All are members of the Federation of Traditional Metal Roofing Contractors (FTMRC) which routinely vets the workmanship of its members.
The FTMRC is the Federation of Traditional Roofing Contractors. It is based in London, England. There are hard metal contractors that engage in unsupported "longstrip" industrial metal roofing and cladding, however FTMRC members are focused on traditional metal roof detailing and installation, demanding higher craft skills and knowledge. Every year, members' work is vetted by the FTMRC technical experts to ensure high quality workmanship and correct details. Membership is only renewed if the work is of the required standard, so being a member is a sign that work done by Wychbro Coppersmiths is of the highest quality and comes with guarantees.
Wychbro Coppersmiths are growing with the industry and work with different metal suppliers to keep the highest standards of both product and workmanship. They still regularly travel to mainland Europe to visit these companies to learn even more new skills and techniques. The Wychbro team are also members of the FTMRC and VMZINC At Work, both of which ensure their skills and work is of the highest level. See below for some more details on these.